Love your feet, Love yourself
Receive a pair of Baby Foot® Room Socks with every order that includes an Exfoliant
Moisturises and nourishes
Never let hard, dry and cracked heels ruin your day again.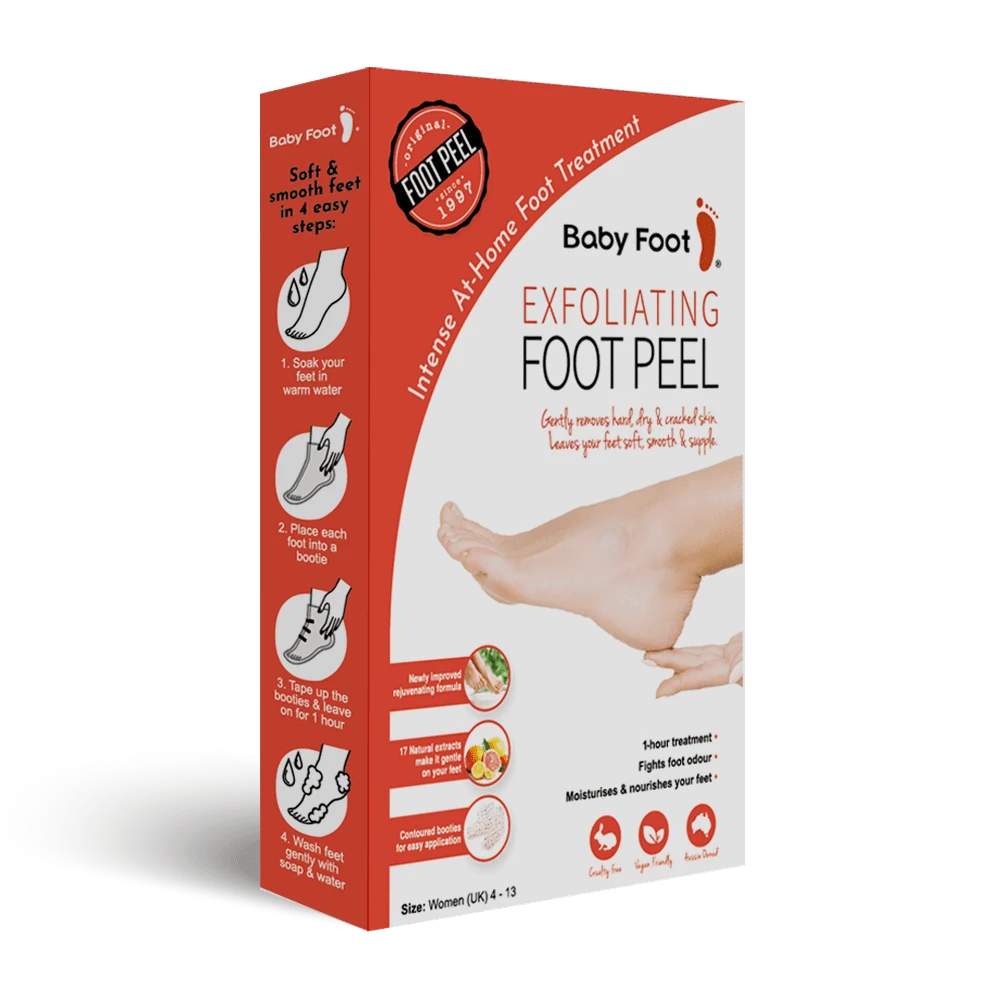 Baby Foot® gently removes hard, dry & cracked skin.
Leaving your feet soft, smooth & supple.
Baby Foot® is made exclusively in Japan and is the Original foot peel since 1997. Other foot peels contain harsh chemicals that may irritate or damage your skin. Baby Foot® only uses gentle Fruit Acids that exfoliate and moisturise your feet in a healthier way.

New improved rejuvenating formula



You are 4 easy steps away from soft, smooth & supple feet
Our scientifically formulated foot peel contains 17 natural extracts that help penetrate and breakdown the layers of dead skin cells. When applied correctly, this causes the dead skin to gently peel away, revealing a fresh layer of skin that is soft, smooth and supple.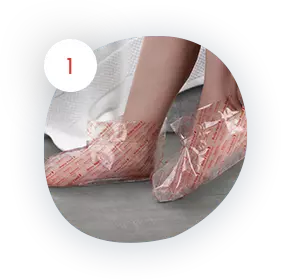 Place the Baby Foot® booties on each foot (exfoliating gel is already inside each Bootie).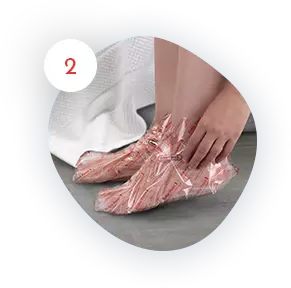 Use our Baby Foot® Room Socks to add compression. Wait and relax for 60 minutes.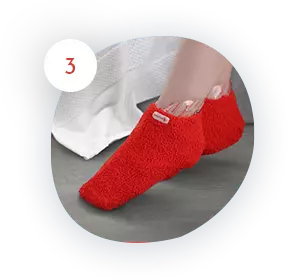 Use our Baby Foot® Room Socks to add compression. Wait and relax for 60 minutes.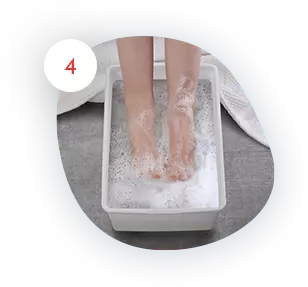 Rinse your feet thoroughly. Wait for the peeling to start within 7 days. Make sure you soak your feet daily help the peeling process.
Thousands of happy customers across the globe
Baby Foot® is sold in 43 countries and has been featured
hundreds of times in the media.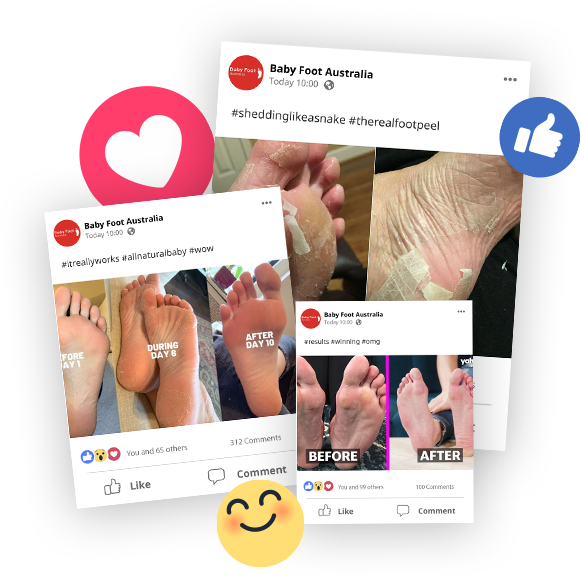 Brenda Scott

Victoria
I was sceptical about this product. I didn't think it would work but was willing to try it anyway because my feet need the help. I am shocked that it really works. It works just like it says…3 days after using the booties for an hour my feet started to peel. Within 7 more days, my feet had completely peeled and are much softer and smoother. I definitely recommend this product.
Sandra Cooper

New South Wales
Baby Foot is amazing! I didn't think this would actually work but after the initial 1 hr application and a few days of soaking, Baby Foot has become my new best friend! It's easy and effective. I have now had smooth baby feet. Trust me this is one beauty secret that needs to be shared xx
Lee Lindent

Victoria
I tried the product, and it works amazingly – to my surprise as I've never used a peel that really works. It's like a new pair of feet. Same aches and pains but soft as a baby's….well, real soft!
Tracey Simkin

Tasmania
I thought my feet could only get better with the use of a bench grinder. They were awful. I could never show my feet because they were so ugly with the very hard skin, and my heels were especially bad. I was also hesitant because I've been fooled by on-line orders before. This stuff is AWESOME. It is the first time in years that my feet look better than that of a neanderthal!!! Thank you so much for a great product and excellent customer service. Very well worth the money!!
Glenn B.

Waggrakine, WA
Thanks very much I have been telling my mates how good Baby Foot is and your customer service is awesome 🙂
Joanne Singer

Victoria
We stock Baby Foot in our 4 salons, and we couldn't be happier! Our clients, staff, and friends alike all LOVE the results and almost all have returned 3, 4 months down the track. THANKS BABY FOOT KEEP THEM COMING!
Michelle Andrews

Australian Capital Territory
I tried this product for the first time about 2 months ago. I was very impressed with the results, but still had some callouses on my heels. I did a second application about 4 weeks later and OMG, I am THRILLED with how my feet look and feel. This is an amazing product you have. I have suffered from hard calloused feet for years, have used files, razors, and everything else but was too embarrassed to have a pedi. Now my feet look soft, pink and pretty! I am beyond happy!
Do I need to stay seated while I am using Baby Foot®?
You should remain seated or lie down during the treatment. We do not recommend walking around while having a Baby Foot® treatment. However, if you need to walk around, we advise wearing a pair of socks over your Baby Foot® booties.
Do I need to use Baby Foot® every day for two weeks?
No, only one application is necessary with a 1 hour treatment time. It may take a few days for peeling to start, and up to 10 days for the peeling process to be complete (results may vary between individuals).
Do I wash my feet after soaking?
Yes, remove the Baby Foot® booties after the 1 hour, then wash feet carefully.
Does Baby Foot® contain 2 plastic booties for use?
Yes, Baby Foot® packs contain 2 plastic booties – each containing a mess-free Baby Foot® formula.
My heel is very rough. Is it ok to use Baby Foot®?
Baby Foot® is widely used by people who experience dry and rough skin on their soles, heels and toes. This is the result of old, dead skin cells. However, if you have cuts and cracks, the gel may cause stinging. We recommend doing a patch test first.